How to Take CBD? | Six Unique Ways for CBD Beginners!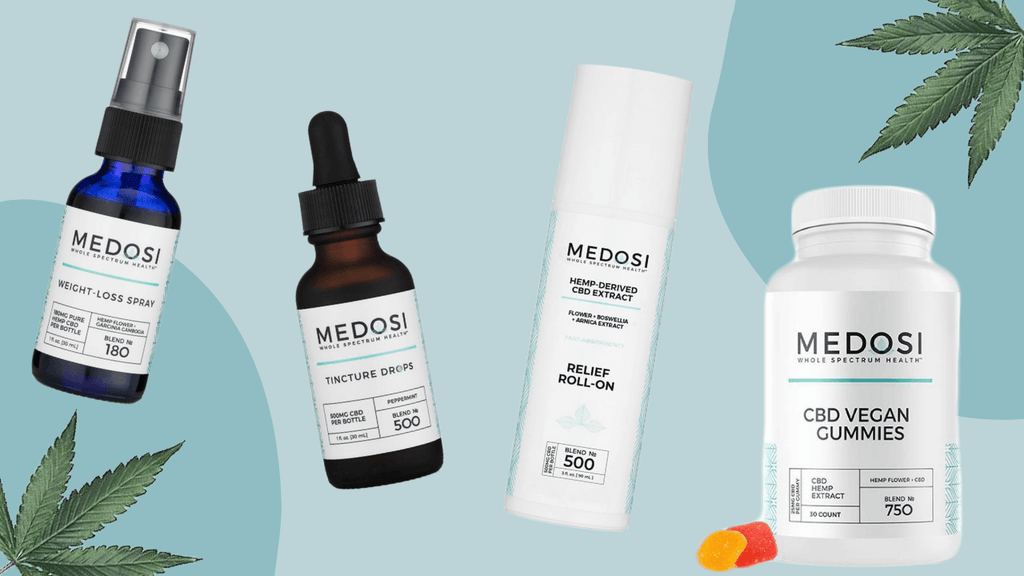 The feeling can be overwhelming as well as daunting at the same time to try CBD products for the very first time in life. Many consumers are drawn to CBD products not just because of the recent buzz on the internet, but also because of the possible health benefits of CBD. According to a 2018 study, almost two-thirds or 62% of CBD consumers use it to treat medical disorders. But the most common query after buying CBD products among CBD beginners is "How to Take CBD Oil?".
Cannabidiol aka CBD can be infused into almost any commodity, we use on a daily basis. As a matter of fact, CBD is widely available and has numerous product variances in different categories. Choosing the right CBD product from this wide range of product variance is crucial for you. When you know about all these types & variations of CBD products available on the market, things get a bit more complex for you.
It's difficult to determine which CBD products are the best because it's a matter of personal taste. If you find a trusted brand like MEDOSI, almost all of the products can be of high quality.
Go through this post of ours, if you are still confused with "How to Take CBD Oil?" or "How Much CBD Oil Should I Take?" as a CBD beginner. We've assembled a compilation of the best well-known ways of taking CBD products. In this article, we're optimistic that you'll find all the right answers and ways of CBD consumption related queries.
Consider these before knowing: How to Take CBD Oil
CBD oil like any other CBD product has a variety of applications. How you use CBD oil can totally depend on your own personal goals and lifestyle. If you're searching for the best CBD oil for anxiety, for instance, you'll probably want a pro-active medication that will get to work right away with the least activation time. You should also decide whether you might really be flexible or quite specific about details like taste and texture.
There is nothing like a single size that fits all solution to a CBD user's dictionary. Instead, you'll have to figure out the best suited product for you. It may take some time, trial and error, but at the end of the day, it will be worth it.
Related: If you are still facing common doubts like How much CBD should I take? For a better understanding of CBD dosage, potency calculations, and more, read our full article on: "How Much CBD Oil Should I Take? | Complete CBD Dosage Guide!"
What is Exactly CBD Oil?
CBD oil tincture drops are the most well known type of CBD product. Cannabidiol aka CBD is used not only in CBD oil products, but also in a wide range of other CBD-infused product lines. Some notable mentions are:
CBD Topicals:

 

Roll on Gels, Lotions, Cream, Balms, CBD Topical Sprays
CBD

 

Edibles:

 

Gel Capsules, Gummies, Tincture Drops, CBD Oral Sprays
Cannabis Sativa Plants provide the main essence of CBD oil. The manufacturers used complex extraction methods to extract the necessary CBD compounds from the plants. After that, the CBD is diluted by blending it with a carrier liquid. This carrier oil serves two functions: proper dilution and CBD protection. A variety of MCT oils such as avocado oil, sunflower oil, coconut oil, palm oil, and others are used as carrier oil. Now, This diluted form of CBD can be used by manufacturers to produce other CBD-infused products.
Along with CBD Oils, we'll discuss other CBD products in this article, such as CBD Gummies, CBD Tinctures, CBD Softgels, CBD Capsules, CBD Energy Sprays, and CBD Weight loss Sprays.
Related: You may try CBD oil without THC, if you have drag test worries.
What Exactly Can CBD Oil Be Used For?
Many people agree that CBD seems to have a huge amount of potential. Studies suggest that it can both improve and promote fitness and wellbeing over a wide range of conditions.
Although anti-inflammatory and antioxidant effects are the most well-studied CBD health advantages, CBD can also be useful in offering relief from a range of illnesses that prevent us from living, working, and experiencing our best. The only FDA licensed CBD based drug is Epidiolex for epilepsy treatment. A quick google search would reveal thousands of people using CBD for its advantages with the following conditions:
Enhanced Sleep
High Appetite & Low Nausea
Pain Relief
Anxiety Relief
Mood Improvements
Depression Relief
Improved Focus
Rheumatoid Arthritis Relief
High Blood Pressure
Acne Relief
Diabetes
Ameliorate Neurological Functions
Menopause Symptoms
CBD oil is not approved by the FDA and not meant for any treatments, diagnoses, cures, or preventing illness. The laws surrounding CBD have become more relaxed with the passing of the 2018 Farm Bill Act. As a result, CBD related science has expanded and researchers are discovering more and more useful applications of various CBD products.
How to Take CBD Oil?
Now CBD can be consumed in a number of ways than ever before. The list goes on and on with CBD edibles, topicals, capsules, smokables, as well as CBD products for pets alongside humans. However, is there a more tried and true product other than CBD oil tincture? The simplest answer is: absolutely not.
We aren't the only ones who think so. History bears this out! Many people are unaware that cannabis tinctures were a popular feature of western medicine during the era of the 1800s to early 1900s. But that was back in the past days, and much has changed in recent times. We'll look at Six Unique Ways you can take CBD oil. The ways are as follows:
01: Taking CBD Oil Sublingually
A CBD oil, also known as a CBD tincture, is the most popular way to use cannabidiol aka CBD. CBD oil tinctures are the simplest way to consume CBD for beginners but are also very popular with seasoned users. These are the CBD-infused oils that allow you to measure out a precise dosage of cannabidiol to satisfy your unique needs. The dropper on the bottle will assist you in measuring out the CBD dosage. Furthermore, CBD oils encourage you to test out various potencies.
The sublingual administration method is the process by which you put and hold tincture drops under your tongue. This sublingual approach is extremely successful and quickest to work. The majority of CBD oils are made with the intention that, they will be consumed sublingually. A fancy way of saying which is to keep it under the tongue. CBD performs well when kept sublingually for 30-60 seconds, according to research.
The longer one holds before thoroughly ingesting CBD, the easier it absorbs! This is because the mouth has permeable mucous membranes that can absorb CBD directly. If you allow these membranes enough time to absorb CBD, the bioavailability of the product increases. CBD oil tincture drop isn't a one-size-fits-all solution. Some consumers may choose to consume CBD more quickly. CBD sublingual spray can be a good fit for them.
Even though, CBD oil tinctures have a quite heavy and earthy flavor. Fortunately, CBD oils come with a wide range of delectable flavors. At Medosi, we offer a wide range of premium Full Spectrum CBD Oil Tinctures that comes in different potency and flavor.
02. Swallowing CBD Capsules
Today, Capsules are one of the most well known CBD based products on the market. CBD capsules are available in a form of CBD liquid soft gels or a pill. In any case, it's infused with identical CBD found in the CBD tinctures.
You can ingest CBD capsules by swallowing with or without water. CBD capsules have a lot of advantages. Since they are so easy to take, anyone can use them, and the pre-measured dosage removes the dropper related confusions to measure the desired proportions. Another advantage is that you can take them with you and consume them anytime, anywhere.
Keep in mind that CBD capsules don't work as quickly as CBD tincture drops or sublingual sprays. On the other hand, CBD is released steadily over a long period of time in the case of capsules. Medosi CBD liquid gel caps include all the benefits of whole spectrum hemp extract in a liquid capsule form.
03. Chewing CBD Gummies
For obvious reasons, CBD gummies are gaining popularity. They're delicious, plus they've got a pre-measured dosage of CBD in them. What do you ask for more in a CBD product? CBD gummies have dominated the industry as one of the most preferred options to take CBD.
One big advantage of CBD edibles is that, unlike tinctures, you don't have to fiddle with the dosage. You can take them with you everywhere you go and eat them anytime you want. Furthermore, they are tasty & delicious.
CBD Edibles like gummies in full-spectrum is the most popular option, but CBD gummies can also be found in the form of CBD isolates. When it comes to edibles, customers have a variety of options. Taking CBD edibles is a much more enjoyable and interesting way to take CBD. When you try edibles, CBD can take longer to absorb. CBD edibles take longer to work because, in this method, CBD first travels through your digestive system. However, since CBD will be released over a prolonged period of time, the symptoms will last longer.
Related: Medosi offers premium CBD Vegan Gummies that you can add to your daily health and wellness supplement list.
04. Infuse CBD oil with Your Favorite Food or Drink
You can make your own CBD edibles at home, while we're on the topic of CBD infused edibles. CBD oil and a few simple recipes are everything that you'll need.
Making CBD edibles is an easy way to get CBD oil into your system, particularly if you don't like the original taste it comes with. You can prepare a variety of delicious dishes by simply adding CBD somewhere in the recipe. For example, if you enjoy Mexican food, make a delicious CBD guacamole to serve with burritos, tacos, and wraps. There are a plethora of CBD recipes to check out online as well. Cooking with CBD may both be relaxing and helpful for you.
The spice of life is variety, and tincture use is no different i.e: sublingual tincture use is no longer sufficient! Toast CBD oil is part of an enjoyable and safe lifestyle regimen for us. That's why we only use clean organic flavors in our oils, flavors that match well with the appropriate drink at the time, whether it's a cocktail, tea, or other beverage. Since CBD is hydrophobic (it doesn't blend with water), you'll need to buy a water-soluble CBD or make a drink that needs a lot of mixing, like a latte or smoothie.
05. Rubbing CBD Topicals on Your Skin
Another popular option of using CBD is to apply CBD to your skin. Topical creams are made with the intention to apply directly to the skin. Any topical CBD-infused products are intended for cosmetic uses. While others are formulated to target localized discomfort by using ingredients such as cooling menthol. Medosi's intense Relief Cream is convenient and simple to use, containing 1000mg of hemp-derived CBD and other fighting ingredients, including Emu – a strong, calming, and useful ingredient. 
CBD topicals are a good choice for those who don't want to consume CBD but want to try it for a particular reason. They're easy to use and convenient: just rub a dollop of cream onto your skin anytime you feel like it. Medosi offers Roll-On Gel for an easy application. Its physician blended formulation works best for both pre and post workout recovery.
06. Don't Try to Vape or Smoke Your CBD Oil
Alright, this isn't necessarily a modern innovative way to take CBD; rather, it's a cautionary tale of what not to do with your CBD oil.
You should not vape CBD oil, as the headline suggests. You'll need a special vape juice for this activity; standard CBD oil won't suffice. This is because CBD oils have a carrier oil (in our case, coconut oil) that is entirely safe to eat but not to inhale. Vaping CBD oils can cause lipid pneumonia and other health issues. Even vaping with vape-specific juice/oil carries some risk. PG, PEG, or vitamin E acetate may be present in certain vape juices. To put it another way, vaping isn't quite as healthy as it seems.
The long-term health consequences and efficacy of using e-cigarettes or other vaping devices are still unknown. In September 2019, federal and state health officials started looking into a matter of a serious lung disease related to e-cigarettes and other vaping devices.
Regardless of what you vape, there are risks. Using e-cigarettes for the first time, or converting from cigarettes to e-cigarettes, raises the chance of negative health repercussions. According to the American Cancer Society, the best approach is to quit both vaping and smoking entirely.
Summary: How to Take CBD Oil?
It's impossible to determine what is the right way to take CBD oil because it's such a personal experience. The right strategy will differ from person to person, so you'll have to figure out what works best for you. Trials and errors are the keys to this experience. You may check out all the great CBD products we offer at MEDOSI. The different ways you can take CBD are very simple. So, there's no need to be worried, if you're absolutely new to CBD. We recommend starting with CBD oil tincture drops as a beginner. So that you can experiment with the optimum dosage you need. If you don't like the original taste of CBD oil, consider applying it to your daily edible foods!
MEDOSI publishes educational blog posts on (Cannabidiol) CBD and CBD products. We encourage you to learn more about CBD and make better purchase decisions. By exploring Medosi's blog you can do just that. You can also check our Online Store and explore our latest and best CBD products. We ship our products directly to your address all across the United States.