What Exactly is Broad Spectrum CBD Oil | Explained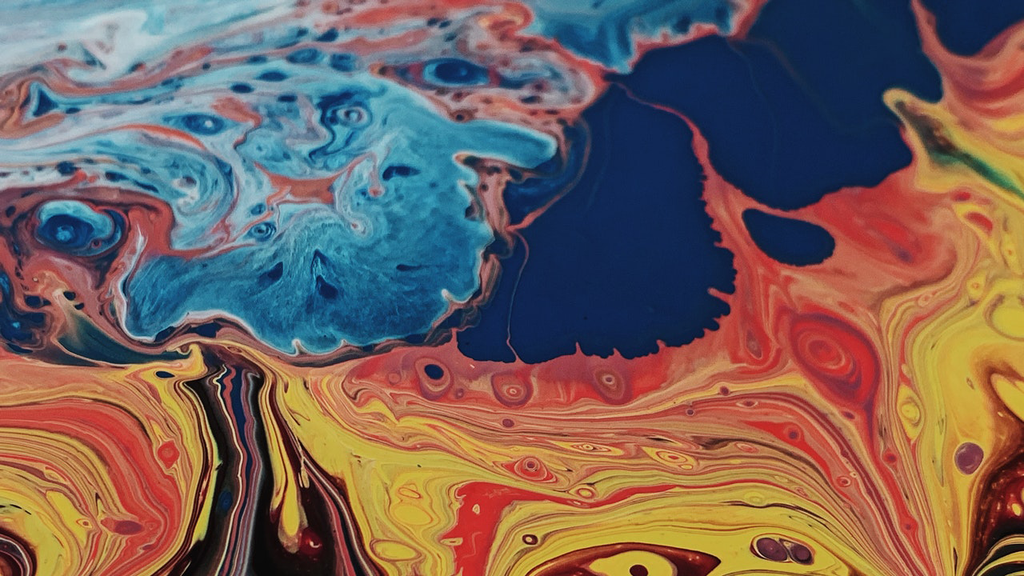 Whether you are new to CBD or already an experienced user, you may have already encountered the recent CBD buzz on the internet. No wonder why, CBD has shown its unique benefits as a health and wellness supplement. Recent research on CBD also backs up the enthusiasm among its users. Broad spectrum CBD will allow you to experience CBD without THC. As you will get all of the beneficial phytocannabinoid compounds, with the exception of THC. So you're likely to reap some of the entourage effect's benefits without getting high.
When shopping for CBD products  it is oftentimes confusing and overwhelming. As numerous CBD infused products are available in the market. Some you can consume as edibles. For example, CBD oil tincture drops, CBD gummies. Some are skin care products like balms, lotions, bath bombs etc.
If you consider trying CBD oil, first you need to know what type of extracts that particular CBD oil is made of. Broad spectrum CBD is one of the three main extract types available in the market. The other two options you have are full spectrum CBD and CBD isolate.
Broad spectrum CBD oil contains all the cannabis plant extracted phytocannabinoids compounds except THC. Which is not the case for full spectrum CBD. In full spectrum CBD there is a trace amount of THC and some products contain 1:1 CBD to THC ratio. THC is the psychoactive compound that is responsible for creating the mind altering effect. And those who want to try CBD without THC can find broad spectrum CBD oil as the most desired alternative.
What is Actually Broad Spectrum CBD?
CBD is one of the 1000 different cannabinoids found in cannabis sativa plants. Innovations in the CBD sector are in its early stages. But numerous extensive researches are conducting at a rapid pace. Meanwhile, research findings indicate that CBD may have certain health benefits. CBD products may help you with pain, anxiety, hypertension, torment, sleep disorder and a variety of other health problems.
The whole range of hemp plant's natural cannabinoids is completely present in Broad Spectrum CBD excluding THC. THC has been remove from the extracts to produce broad spectrum CBD during the manufacturing process. Simply speaking, Broad Spectrum CBD is almost the same as Full Spectrum without the presence of THC. Since broad spectrum CBD is a relatively new extract in the hemp industry, there may be notable quality differences in broad spectrum products across the market. It is alarming that some manufacturers often use uncontrolled heat processes to remove THC, which destroys essential cannabinoid compounds. In addition, many companies use synthetic CBD formulations and labeled as Broad Spectrum CBD products. As a consequence, verifying broad spectrum CBD products with a third-party lab results is crucial to ensure the maximum range of cannabinoids synergy of the product.
Related: Medosi features premium broad spectrum CBD oil tincture drops without THC that you can add to your everyday health and wellness supplement diet plan.
CBD Oil Related Common Terms
Before we jump to our main discussion, let's be acquainted with some commonly used terms while buying CBD products. Most of the time readers get confused with these terms, which make it more hard to track down the CBD topic they are searching for. These terms will aid you with better understanding of CBD during research. Some frequently used CBD terms that may mislead you are 'Raw CBD Extracts', 'Concentrate of CBD', 'CBD Whole Plant Extract', 'CBD Carriers' and 'THC-Free CBD'. Let's get to know about them below:
Raw CBD Extract
The key essence of widely known CBD Oil is CBD Extract. As we know the most popular CBD product is CBD oil. The main essence of CBD oil comes from the Cannabis sativa plant as raw CBD extract. CBD (Cannabidiol) is not only used in CBD based oil products. But also used in a variety of other CBD infused product lines. Some noteworthy mentions are:
CBD Edibles: Gummies, Gel Capsules, Tincture Drops, CBD Oral Sprays
CBD Topicals: Cream, Lotion, Balms, CBD topical Sprays
Raw CBD Extract is produced during the extraction process of cannabis sativa plants without the application of any solvents or heat. The manufacturers extract the required phytocannabinoid compounds from the cannabis plant through a complex CO2 extraction process. The majority of the original plant ingredients remains intact throughout and after the completion of CO2 extraction processes. The resulting end product includes the whole spectrum of the cannabis plant compounds including CBC, CBG, CBN, THC, and mainly CBD. The finished product also includes terpenes, plant pigments and flavonoids along with many other phytocannabinoids.
Concentrates of CBD
Any kind of CBD extract which contains cannabidiol with high-level concentration is known as concentrates of CBD. Hence, you're actually searching for a CBD concentrate, when you are probably looking for a CBD product. Usually, concentrates of CBD come with numerous forms like:
CBD Distillate
Crystals
Isolated CBD
Crumble
CBD Shatter
Wax
CBD Extracts or CBD Oils
Starting from the range of 45%, these high strength products typically contain cannabidiol concentration up to 99.9%. High potency CBD products will provide you high dosage of CBD through the micro dosing of these products within a very small time. You must note that all CBD extracts or CBD oils are concentrates of CBD. On the other hand, all CBD concentrates may not be CBD extracts or oils.
CBD Whole-Plant Extract
The term 'CBD whole-plant extract' is also known as 'CBD full plant extract'. Whereas, the term 'CBD full plant extract' carries the market name 'Full Spectrum CBD Oil', which is actually 'CBD whole-plant extracts'. So, 'Whole-Plant Extract' or 'Full Plant Extracts' or 'Full Spectrum CBD Oils' are the same terms that manufacturers use interchangeably. This CBD extract comprises all the Phyto or plant based cannabinoids that are typically produced in cannabis sativa plants with a lab controlled THC level no more than 0.3%. First the cannabinoid plants go through the CO2 extraction process and filtration to produce a full spectrum extract. But none of the cannabinoids or other compounds are eliminated. Even though Whole-Plant Extract aka Full Spectrum CBD does contain THC (up to 0.3%), which is insignificant to make you feel high.
CBD Carriers
Another important term used in the related market is CBD carriers. It's time to learn about the types of CBD carriers aka CBD carrier agents. A carrier agent is the medium by which highly pure CBD and other cannabinoids are diluted to the consumable level. It is also used for preservation purposes for maintaining the quality & standard of CBD products. There are two kinds of CBD carriers commonly used in the CBD industry. These are following:
Oils as CBD carrier agents
Tinctures as CBD carrier agents
The CBD carrier agent is the medium that differentiates a CBD oil from a CBD tincture. The carrier of the CBD in a CBD oil is various edible oils. On the other hand, Alcohol acts as the carrier agent in CBD tinctures. The only similarity between oil and tincture as a carrier is that they are both liquids. Although CBD oils and CBD tinctures can appear to be similar to novice eyes, they actually are not.
Oils as CBD Carriers
The main essence of CBD oil comes from the Cannabis sativa plant. The manufacturers extract the required CBD compounds from that plant through complex extraction processes. Then the extracted CBD is mixed with a carrier oil for dilution. This carrier oil serves the dual purpose of proper dilution & preservation of CBD. A wide range of oils like: coconut oil, sunflower oil, avocado oil, palm oil, MCT oil etc. are used as a carrier oil along with CBD. The manufacturers can use this diluted form of CBD not only to create various types of CBD oils but also other CBD infused products. 
Tinctures as CBD carriers
A CBD tincture is a CBD solution that uses alcohol as carrying agents instead of oil as the carrier base. Cannabis plants are soaked in a high-proof grain alcohol to make CBD tinctures. The mixture is then placed over a low heat for a prolonged period of time to allow the plant compounds to infuse. The alcohol burns off over time, allowing the infusion to occur. CBD Tinctures have higher periods of preservation time than CBD Oils.
Types of CBD Oils
CBD oils can be classified into three types. The fundamental distinction between them is the concentrations of various cannabinoids present in respective oils. They are as follows:
Full spectrum CBD is also known as whole-plant extracts. Meaning, the oil comprises all the cannabinoids that are typically produced in the cannabis plant. Which also includes a lab controlled amount of THC up to 0.3%.
This sort of CBD oil will contain all the cannabinoids organically produced in the plant aside from THC hence called CBD without THC. Broad spectrum CBD is the combo of many Cannabinoids along with CBD. Where all the ingredients of full spectrum CBD are present without THC. This is the most popular THC-Free CBD oil. However, a few products may contain tiny traces of THC varying from brands to brands.
Among the three main types of CBD oils, isolate CBD oil contains nothing but CBD. In other words, isolated CBD refers to CBD products which contain no other cannabinoids except CBD. Therefore, Isolate CBD Oil is THC-Free as well.
THC-Free CBD Oil
According to the information given above, there are two kinds of CBD oil which are THC-Free. Broad Spectrum CBD and CBD isolate are the two options available on the market if you are looking for a THC-free CBD oil.
You will only find CBD in isolate CBD oil. To put it another way, you will have a product that contains no other cannabinoids, including THC, other than CBD. Any pure isolate CBD oil should not contain any THC or other cannabinoids apart from CBD.
Broad Spectrum CBD is the combination of many cannabinoids, terpenes and flavonoids without the presence of THC. Terpenes are the compounds responsible for the aroma. They may have health benefits similar to cannabinoids. You can find naturally produced Flavonoids many different types of plants. They have therapeutic properties similar to terpenes.
Related: If you are searching for the best THC-Free CBD oil which may suit you perfectly. Check out our detail article on "How to Choose A CBD Oil without THC in 2021"
Advantages of Broad-spectrum CBD Oil
Perfect Fit for THC Sensitive Users
You can find trace amounts of THC (0.3 percent or less) in full-spectrum CBD oil products, but some people can be sensitive to THC. In this case, choosing a THC-free CBD oil (broad-spectrum or isolate) over a full spectrum CBD oil may be the better option for you.
You should consult with a medical professional in the first place, in case you're using CBD oil for therapeutic purposes. Ask them to find out if there are any THC related interactions with the prescription drugs you're taking on a daily basis as precautions.
Stress Free Drug Screening
The most valid explanation for CBD users to choose a THC-free CBD oil is to avoid failing a THC drug test. You won't get high even though you take high doses of full-spectrum CBD oil which may contain a small trace of THC. 
Prolonged use of full spectrum CBD oil can allow your body's metabolites to build up. As a matter of fact, our body can store THC on fats and muscles.
If you take a weed drug test on a routine basis, this could pose a problem to pass the screening.
You can relieve from these conditions by using Broad Spectrum CBD Oils which are THC free.
THC-Free Entourage Effect
If you want to get the entourage effect without the presence of THC, broad spectrum CBD is a fantastic choice for you. You will get the medicinal influence of this effect only when hemp's diverse cannabinoids synergistically function together to create its optimized therapeutic benefits. The entourage effect can be observed in both full spectrum and broad spectrum CBD. But not available in CBD isolates.
More Effective – Less Processed
To make broad spectrum CBD oils THC-free, it must be refined and processed. It undergoes multiple complex steps in order to remove THC from full spectrum or whole plant extracts during production. Whereas, isolate CBD requires more processing & refining steps to produce. As a result CBD isolate is not risk free for being over processed which may deteriorate product efficiency. Despite both being refined and processed, broad spectrum CBD is more effective CBD oil without THC due to less processed than isolate CBD.
Facilitate wide medicinal influences
You probably prefer broad spectrum CBD oils, if you're interested in THC free natural alternatives. Even though the CBD sector is passing its early stages. Where numerous extensive researches are conducting at a rapid pace. In the meantime, a 2019 research findings indicate that CBD may have certain therapeutic benefits. Broad Spectrum CBD may help you with pain, anxiety, hypertension, torment, poor bone joint mobility, sleeping disorder, weak immune system and a variety of other health problems.
How We Make Broad Spectrum CBD?
At first, we dried out specially selected best quality hemp to make our premium standard CBD products. Once the hemp is completely dried out, we grind the raw hemp into bristly powder form.
Raw hemp is used for the production of full spectrum CBD extracts before making broad spectrum CBD. 
To keep the maximum range of cannabinoids present in the whole plant extract, we extract CBD using CO2 (Carbon-Di-Oxide) extraction method. CBD can extracted also by means of Ethanol. In that case, using top quality food graded ethanol is preferred. 
After the CBD extraction process, we separate THC from full spectrum extracts to make it broad spectrum CBD. To remove THC, the extract goes through a distillation phase and a patented cannabinoid separation. The final product is under continuous checking for THC detection. Hence, the product is totally free from THC.
Heat or synthetic solvents are often used by some manufacturers during the extraction. Those damages the natural potency of the plant's cannabinoids. As a result, pay careful attention to the broad spectrum CBD COA (Certificate of Analysis) test results that come with the product to identify the precise cannabinoids content and purity.
You can get the most out of CBD oil only if you buy it from a brand like ours that meets "Good Manufacturing Practices" (GMP) from seed to shelf product. We partner with experienced farmers to grow the safest and highest-quality hemp available. Our laboratories are cutting-edged, FDA-registered, and cGMP-compliant. Our products are extensively tested by ISO-certified independent 3rd-party labs. Besides, every CBD product comes with its own Certificate of Analysis (COAs), which explains what's in it and where it came from.
When to Choose Broad Spectrum CBD Oil?
If you are hypersensitive to THC. 
Whenever you have to take part in a drug test at work.
You live in a state where it is illegal to consume THC. 
If you are a CBD beginner who worries about using THC.
If you want to feel the entourage effect without the presence of THC.
Therefore, Broad Spectrum CBD Oil is the right choice for you, if you still want to reap the full potential of hemp along with it's synergistic entourage effect but are sensitive to THC or need to avoid it altogether.
Takeaway: Broad Spectrum CBD Oil
Broad Spectrum CBD contains all plant based cannabinoid compounds apart from THC. CBD in combination with naturally occurring other cannabinoids and terpenes has further therapeutic effects on our body's endocannabinoid system. You can enjoy all those medicinal benefits without getting high by using Broad Spectrum CBD oils.
If you need to avoid THC entirely, THC-free Broad Spectrum CBD oil is the best alternative to Full-Spectrum CBD oil. MEDOSI offers Broad Spectrum CBD Oil without THC. It was developed by physicians and pharmacists jointly. It ensures the maximum bio-availability  without containing any trace of THC. The potency of this product is 1000mg CBD per 30mL bottle, with 33mg CBD per 1mL serving.
But if you are ok with a small trace of THC not more than 0.3% to feel the whole spectrum of cannabinoid's synergistic euphoria, you may choose our wide range of Full Spectrum CBD Oil undoubtedly.
Regardless of CBD oil types you choose, it's vital that you do your own research before buying any CBD product. The FDA does not control all CBD products available on the market, unlike other medications and supplements. As a consequence, it's doubtful that you won't come across mislabeled items. But you can have total confidence in Medosi products' unparalleled quality, and trustworthiness that reflects our core company values.